Out of Town Patients
We are so glad you've decided to visit us! Our office is in the heart of Pasadena and we offer many resources for our out-of-town patients.
Virtual Consultation
Dr. Nima's patients come from all over the world! We want to make sure that no matter where you are from and what the reason for your visit is, your experience is seamless. As a first step, we recommend that you schedule a virtual consultation during which you will meet personally with Dr. Nima to discuss your specific areas of concern, surgical or nonsurgical, and proposed plan.
Please fill out the virtual consult form and our office will take care of the rest!
Travel
Our office is conveniently located 16 miles away from Burbank Airport (BUR), and 13 miles from Los Angeles International Airport (LAX), making travel to our office easy and convenient.
Hotels
The Langham Pasadena
Luxury 5-star hotel, also known as Los Angeles's original gateway and iconic landmark. The hotel is in charming Pasadena and located only few minutes away from Dr. Nima's Plastic Surgery office.
A: 1401 South Oak Knoll Avenue, Pasadena, CA 91106
T: +1 626 568 3900
W: https://www.langhamhotels.com/en/the-langham/pasadena/
The Westin Pasadena
This wellness hotel is in Pasadena, close to the Historic Old Town, museums, restaurants, and the Rose Bowl Stadium. It is also only a few minutes away from Dr. Nima's Plastic Surgery office.
A: 191 North Los Robles, Pasadena, CA 91101
T: +1 626 792 2727
W: https://www.marriott.com/hotels/travel/laxpw-the-westin-pasadena/
InterContinental Los Angeles Downtown
The soaring 73-floor glass tower of InterContinental Downtown Los Angeles has set new records as the tallest building on the West Coast and the largest InterContinental property in the Americas.
A: 900 Wilshire Boulevard, Los Angeles, CA 90017
T: +1 213 688 7777
W: https://www.ihg.com/intercontinental/hotels/us/en/los-angeles/laxhc/hoteldetail
Residence Inn Los Angeles Glendale
One of the newest hotels that is only recently opened, also budget friendly, within a walking distance to the Americana at Brand and incredible restaurant options in this area (ask Dr. Nima for some of his personal favorites!)
A: 199 North Louise St, Glendale CA 91206
T: +1 818 244 1000
W: https://www.marriott.com/hotels/travel/laxrl-residence-inn-los-angeles-glendale/
Financing
At Dr. Nima Plastic Surgery we work with you and your budget by offering multiple payment and financing options. We accept all major credit cards (AMEX, Visa, MasterCard) and work with several payment and lending companies for both surgical and nonsurgical treatments. Many offer no interest and other special financing options.
CareCredit

CareCredit is different from a regular credit card. You can use it to pay for out-of-pocket expenses not covered by medical insurance, and special financing options are available that you may not be able to get with other cards. CareCredit is currently accepted at more than 225,000 enrolled providers across the nation.
Alphaeon Credit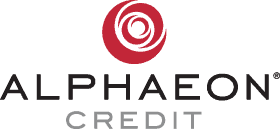 Alphaeon Credit is available exclusively at dentists, dermatologists, ophthalmologists, and board-certified plastic surgeons. With an Alphaeon credit card, you'll find a wide array of monthly payment options with special financing options* for any purchase over $250 with credit lines up to $25,000 and the ability to reuse your card again and again.