Implant Removal Surgery
in Pasadena, CA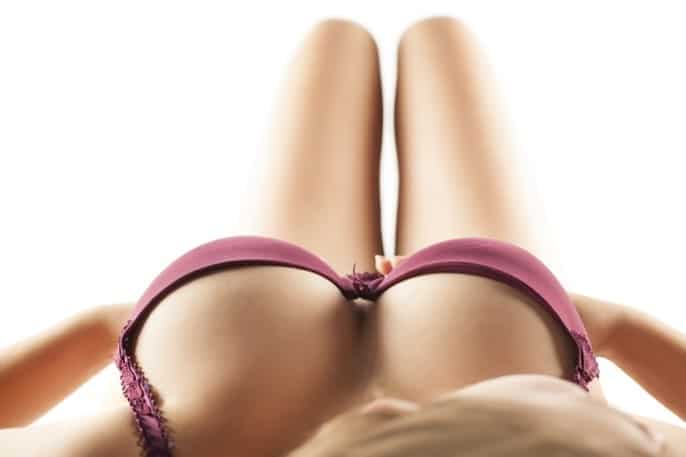 Implant removal surgery is performed for many reasons. You may be unhappy with your initial results or have experienced an implant complication, such as capsular contracture, implant leak or rupture or symptoms of breast implant illness. Regardless of your reasoning, Dr. Nima Naghshineh can safely and effectively remove your breast implants and replace them or use your own fat cells to enhance breast size.
Dr. Nima is a board-certified plastic surgeon specializing in breast surgery. He is a world-renowned specialist in reconstructive and cosmetic breast surgery and a leading expert in breast implant illness, breast revision and breast cancer reconstruction surgeries.
What is Breast Implant Removal Surgery?
Silicone breast implants aren't designed to last a lifetime and typically need replacing every 10 to 15 years or when something happens to the implant. This procedure aims to remove breast implants after breast augmentation or breast reconstruction.
How Does the Procedure Work?
Implant removal may involve eliminating silicone material that leaked from the implant and the scar tissue surrounding the implant called the breast capsule. Capsular contracture occurs when the breast capsule tightens and hardens, causing increased pain and discomfort, and implant ruptures and leaks may occur. These concerns are often diagnosed with an MRI of the breasts.
What Is En-Bloc Capsulectomy?
En-bloc capsulectomy is the complete surgical removal of the implant, breast capsule or scar tissue in a single piece or section. The en-bloc procedure is the preferred option for breast implant illness, breast implant lymphoma (BIA-ALCL) and severe capsular contracture.
Dr. Nima is an experienced breast plastic surgeon emphasizing reconstruction and is known for his expertise and skill in removing the capsule in one piece. He will destroy any remaining sections of the capsule on the chest wall to eliminate all traces of the breast implant.
What is Breast Implant Illness?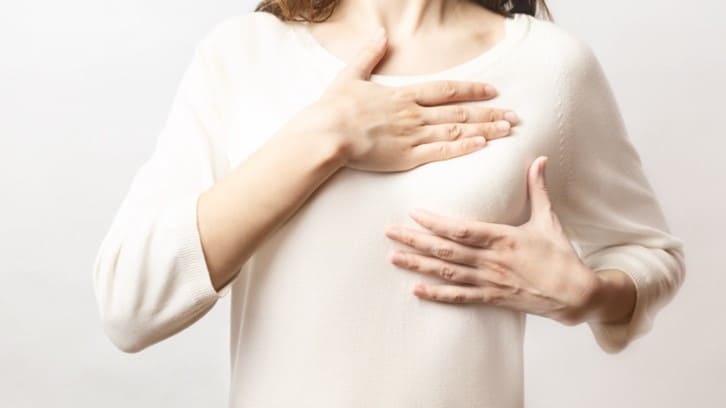 Breast implant illness is also called silicone implant illness and encompasses a broad spectrum of symptoms, diseases and other problems that may be linked to silicone breast implants. The symptoms often resolve after implant removal, and Dr. Nima can restore breast fullness with fat grafting.
What Are the Symptoms of Silicone Toxicity?
Symptoms of silicone sickness cover every area of your health, including1:
Cognitive: Brain fog, vertigo, headaches, tinnitus and memory loss
Autoimmune Disease: Raynaud's syndrome, rheumatoid arthritis, Sjogren's, multiple sclerosis, recurrent infections, fevers, toxic shock, night sweats, slow healing, chronic fatigue, sudden food intolerances or allergies, scleroderma, Mixed Connective Tissue Disease (MCTD), Hashimoto's, Systemic Lupus Erythematosus (SLE) and tender lymph nodes
Gastrointestinal: Liver or kidney problems, urinary tract infections, reflux, sudden dehydration, gastritis, weight gain or loss, leaky gut, irritable bowel syndrome, liver dysfunction, metallic taste, pancreatitis, gallbladder disease, lowered libido, difficulty swallowing and choking.
Hair and Skin: Dry skin and hair, hair loss and skin rashes
Psychological: Panic attacks, anxiety, depression, feelings of impending death
Cardiorespiratory: Shortness of breath, cough, throat clearing, heart palpitations, arrhythmia and heart pain
1. Adapted from: Breast Implant Illness: A Way Forward. Magnusson, Mark R. MBBS, FRACS; Cooter, Rod D. MBBS, PhD, FRACS; Rakhorst, Hinne MD; McGuire, Patricia A. MD; Adams, William P. Jr MD; Deva, Anand K. BSc(Med), MBBS, MS, FRACS. Plastic and Reconstructive Surgery: March 2019 – Volume 143 – Issue 3S – p 74S-81S
Who Is a Candidate for Implant Removal?
Candidates for breast implant removal are non-smokers who are healthy overall, at a stable weight and have realistic expectations with regard to what the procedure can accomplish.
Implant removal is a personal choice but is sometimes necessary for your quality of life. Implant complications, such as capsular contracture, implant rupture and symptoms of breast implant illness, can cause painful symptoms and breast asymmetry. Some women simply no longer wish to have breast implants or would like natural breast augmentation with fat grafting. Regardless of your reason, Dr. Nima can help you.
Contact Dr. Nima Plastic Surgery in Pasadena
If you're unhappy with your breast implants or experiencing implant complications, contact Dr. Nima Naghshineh in Pasadena, California, today. Schedule your consultation by filling out our online contact form or calling (626) 696-8181.
The Nima Difference
Combining Artistry & Advanced Technique to achieve optimal, long-lasting results.
The Process
+ Submit an inquiry
Know exactly what you want? Or not sure? No matter!
Reach out to us by submitting an inquiry HERE.
+ Schedule a consultation
Our dedicated patient liaison will reach out to you and help you arrange a consultation with Dr. Nima.
+ In-person or virtual consultation
At this visit you and Dr. Nima will explore your areas of concern and develop a personalized treatment plan.
Many nonsurgical and in-office procedures can also be done at this visit if it is arranged ahead time with your patient care coordinator.
+ Meet your Patient Care Coordinator
You will be assigned your very own patient care coordinator who will help you navigate through your visits and treatments.
+ Arrange for local accommodations and aftercare
If you are from out of town, we can help you arrange local accommodations near our Beverly Hills or Pasadena locations.
We can also help with post procedure care through partnership with high-end nursing provided at one of several luxury hotels OR provide you personalized nursing care at nearly any location in the LA area.
+ Complete a pre-op visit
If you are having a treatment or procedure with us you may need to have one more visit before your planned procedure.
This pre-op visit gives you and Dr Nima more time to discuss details of your procedure and answer any questions you may have. This also the visit when you will receive your post procedure prescriptions, garments, and care package.
+ Surgery day
The big day is here! So exciting!
You will arrive at the state-of-the-art accredited outpatient surgery center 1hr ahead of your scheduled procedure. You will meet your entire care team in advance (from the anesthesia team to your recovery nurse)!
Rest assured you are cared for by the best in the business.
+ Aftercare/Check-In Call/Follow-up visits
If you have planned to use of the luxury aftercare facilities, transportation will be arranged to take you from the outpatient surgery center to your hotel or facility. If you have arranged for a nurse visit your first visit will typically happen the evening of your procedure or the morning after.
‍
Check-In Call:
Within 24hrs after your procedure you will receive a call from your personal patient care coordinator making sure everything is in order.
‍
Follow up visits:
Your first post-procedure follow-up appointment with Dr Nima will be within 1 week after your surgery. If arranged in advance, Dr Nima may visit you in your care facility.
+ Recovery
Recovery from your procedures can range from 1 day to 6 weeks depending on what you had done.
Dr Nima and his team will see you regularly during this period and make sure your recovery goes as smoothly and comfortably as possible!
‍
If you have traveled from outside of LA, Dr Nima will discuss with you how soon you can travel back.
+ Enjoy the new you
Show off the new you!
It's OK!
You deserve it!
To learn more about what you can expect from your procedure, or to schedule your consultation with Dr. Nima Naghshineh, please fill out the form on this page or call +1 626 696 8181.
We're located in Pasadena, serving Beverly Hills, Santa Monica, Hollywood, Brentwood, Westwood, Burbank, Glendale, and Arcadia.