Morpheus8 in Pasadena, CA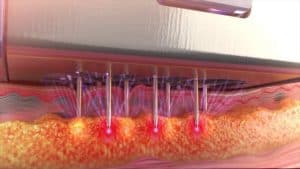 Morpheus8 is a sub-dermal adipose remodeling device (SARD) that fractionally contours and remodels the face and body. Morpheus8 stimulates collagen production of the underlying layers of the dermis — morphing the aging face + body by penetrating the deeper layers of the skin. Morpheus8 is safe for all skin tones and can be used for, but is not limited to treating wrinkles, stretch marks, loose skin, acne scars, and cellulite.
How Morpheus8 Works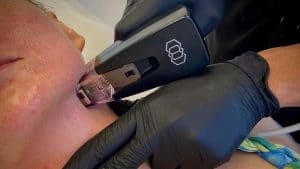 Morpheus8 uses tiny needles to penetrate the skin, creating beneficial injuries to the skin which encourages a healing process through the production of collagen and elastin.
Compared to Traditional Microneeedling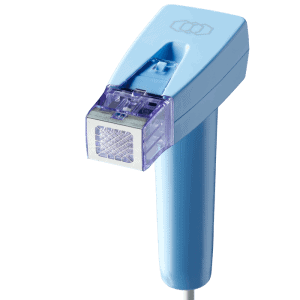 Morpheus8 goes one step further than traditional micro needling devices by using radio frequency thermal energy to increase the size of the area being treated. This in combination with the needle penetration creates tightening of the tissues along with improvement of the quality of the skin.
One major advantage of Morpheus8 is its ability to penetrate deeper into the skin than any other micro-needling device — going as deep as 4mm. This allows for targeted volume reduction in areas like the jowls and submentum (under the chin) for patients who desire more definition. Morpheus8 uses color blind technology making it both safe and effective for all skin tones.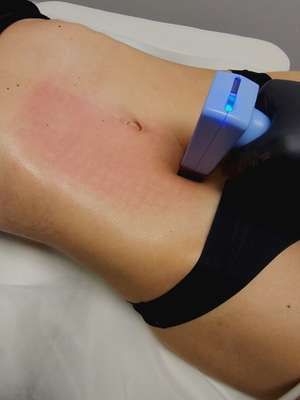 Morpheus8 has the capability of using four fractional tips with different micro-needling configurations. Morpheus8 uses 24 pins, while Morpheus8 Body uses 40 pins. Morpheus8 Body is also equipped with Burst mode RF technology that automatically deploys bipolar RF energy to multi-level treatment depths. This allows for customized full-body fractional treatments.
Morpheus8 Prime uses only 12 pins, the thinnest and least invasive of all micro-needle sizes — giving it the ability to treat even the most difficult to reach and delicate areas. Morpheus8 Prime can be used on bony, smaller, and curved areas such as around the eye, on the forehead, chin, nose, inner arm, upper lip, and other delicate areas of the body.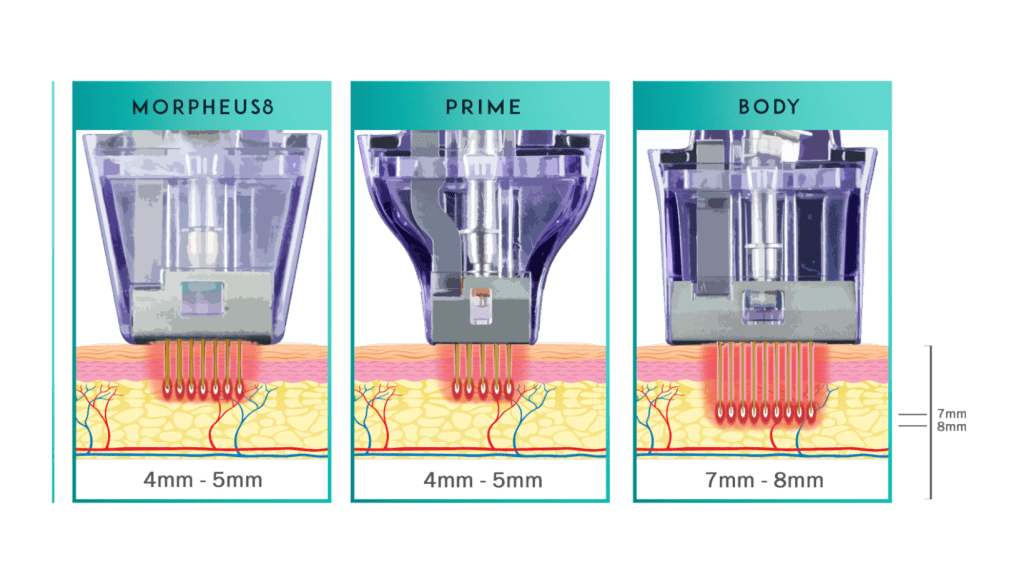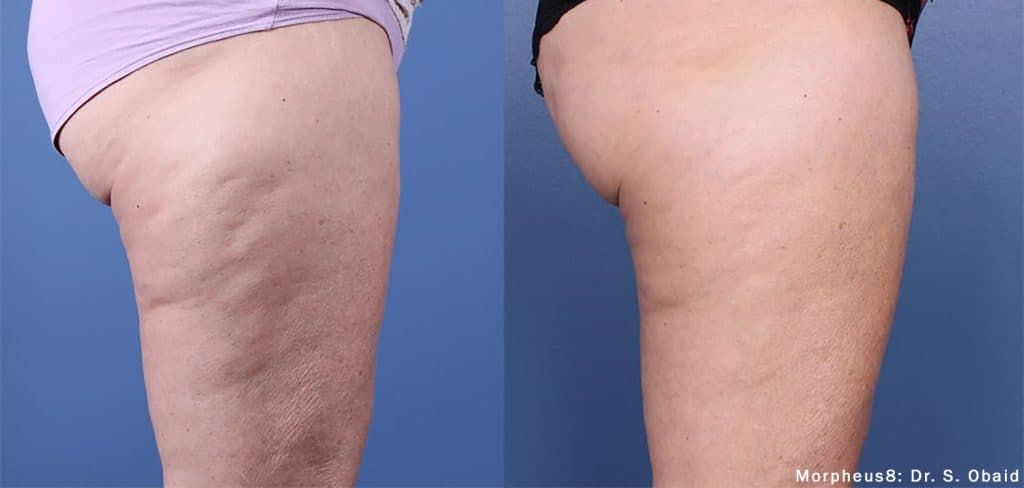 Morpheus8 FAQ
How many treatments are needed?
You can typically expect to have between 1-3 sessions, however, this depends on your treatment regimen and how aggressive your treatment is + the severity of laxity, and skin quality.
How long do I have to wait between treatments?
4 weeks.
How quickly will I see results?
Visible results can be seen within a few days to weeks, but typically the most noticeable results appear within 3-12 weeks after the third session.
The Nima Difference
Combining Artistry & Advanced Technique to achieve optimal, long-lasting results.
To learn more about what you can expect from your procedure, or to schedule your consultation with Dr. Nima Naghshineh, please fill out the form on this page or call +1 626 696 8181.
We're located in Pasadena, serving Beverly Hills, Santa Monica, Hollywood, Brentwood, Westwood, Burbank, Glendale, and Arcadia.