Breast Augmentation
in Pasadena, CA
Dr. Nima is widely respected for helping women enjoy greater confidence through breast augmentation. If you would like a shapelier, fuller looking bust, Dr. Nima can use saline or silicone implants to enhance your breasts.
Breast Augmentation Candidacy
To qualify for breast augmentation, you should be at least 18 years old and in generally good health with no major medical concerns. You should not smoke, or be able to quit several weeks prior to your procedure.
Implant Choices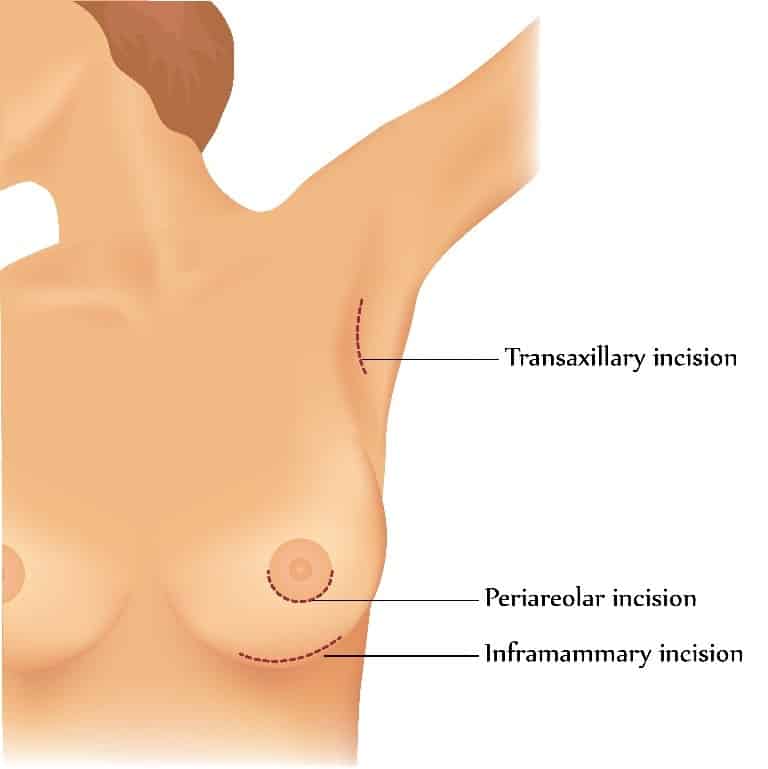 In addition to selecting the type and size of your implant, there are other factors to consider that are equally as important. The projection and placement of your implants play a significant role in the final outcome, and Dr. Nima will review the available options that best align with your goals.
Type
Ideal Saline implants are the first of their kind, and incorporate structured baffles within the implant allow for a softer, more natural feel than traditional saline implants. The unique structure of Ideal implants also means less visible rippling. Saline implants are filled after placement in the breast pocket, and therefore typically require a smaller incision under the breast or through the areola.
Silicone implants are filled with silicone gel and are generally less likely to ripple than saline-filled implants. The current generation of silicone implants are filled with cohesive gel that ranges in consistency from thick honey to a gummy bear texture.
Size
Implants come in a wide range of sizes. The size that is right for you depends on your body frame, the amount of natural breast tissue you have and the breast size you hope to achieve.
Shape
Implants are available in round and teardrop shapes. Round implants offer equal projection on the top and bottom. Teardrop implants have as lightly tapered shape, with greater projection on the bottom.
Breast Augmentation Procedure Details
Traditional breast augmentation is performed on an outpatient basis with anesthesia.
Dr. Nima will begin by creating incisions in the pre-determined location: around your areola, within your breast crease or near your armpit. (Rarely, he places saline implants through an incision around the navel.) Through the incisions, Dr. Nima will insert the implants above or below your chest muscle.
After Dr. Nima has properly positioned the implants, he will close the incisions with sutures and bandage your breasts. A compression garment may be placed around your chest, and you will be permitted to go home shortly after your procedure.
Breast Augmentation Recovery and Results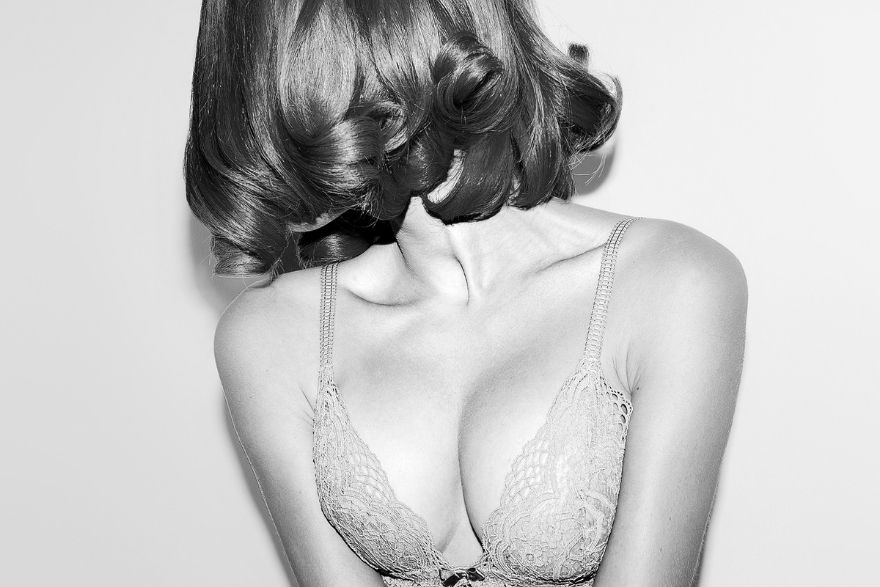 Plan for a few days of downtime, during which you must refrain from strenuous physical activity and heavy lifting. You will need to wear your compression garment for several weeks to help support your healing tissues. Dr. Nima and our team will provide complete instructions to care for your breasts and incisions, and we will meet with you for follow-up appointments to monitor your recovery progress. Dr. Nima will also clear you to resume work, exercise and socializing whenever appropriate.
You will notice an immediate improvement in your breast fullness and size after surgery. As your post-operative swelling resolves and your incisions heal, you can begin to enjoy your results. Dr. Nima will advise when you can switch back to normal bras with underwire.
Breast implants do not have an expiration date, and many women enjoy their implants for 10 years or more. You do not need to replace your breast implants unless you experience a rare complication or you decide you no longer like the look of your breasts.
Breast Augmentation Cost
The cost of breast implant surgery depends on the type of implants used and other individualized factors. For information about breast augmentation pricing, please contact our practice.
FAQs
Can I combine breast augmentation with other procedures?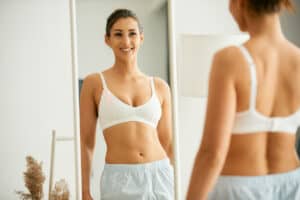 Breast augmentation can be combined with other breast and body procedures to achieve your cosmetic goals in a single surgery. Breast implants may be combined with a breast lift to address breast ptosis (drooping) for a perkier bust and increased breast size. Breast augmentation is a popular part of the mommy makeover procedure that combines breast surgery, tummy tuck, and liposuction.
Am I too old for breast implants?
Breast implants can safely enhance breast size for women of many ages. Women in their 40s, 50s, 60s, and older may qualify for breast augmentation with breast implants. Adults can have breast implants at any age as long as they are in good overall health with no medical concerns. While there is no maximum age limit, there is a minimum: women must be at least 18 for saline implants and 22 for silicone implants.
Will breast augmentation correct sagging breasts?
Breast augmentation may improve mild breast sagging. However, the weight of the breast implants may pull the skin further down and exacerbate drooping breasts. Women with moderate to severe breast ptosis may need a breast lift combined with breast implants to reach their desired results. Breast augmentation with a breast lift can restore lost volume and elevate the breasts.
Will I lose nipple sensation after breast augmentation?
Most changes in nipple sensation are temporary and a part of the normal healing process after breast augmentation. Patients may experience numbness for a few weeks before feeling in the nipples returns. There is a slight chance of permanent nipple numbness or decreased sensation, but it may depend on the surgical technique. Incisions made in the areolae may increase the risk of decreased nipple sensation, whereas inframammary incisions in the natural breast crease are less likely to affect the nipple-areolar complex.
Do I need to wait until I'm finished having children to have breast enhancement?
Some women may wish to wait to increase their breasts with implants until they're finished having children. The breast tissues change in many ways during pregnancy and breastfeeding, often affecting the breast size and shape. The right time for your breast augmentation depends on your goals and timeline. Many women enjoy their breast augmentation results for years before becoming pregnant but may require breast revision surgery to address breast changes caused by future pregnancies and breastfeeding.
How do you prevent visible rippling in breast implants?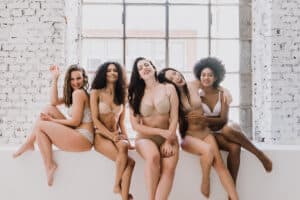 Visible rippling after breast augmentation is more likely in patients with minimal breast tissue. Dr. Nima may recommend either submuscular implant placement or a smaller implant to reduce the risk of visible implant rippling in women with insufficient breast tissue. Large implants can increase visible rippling, but combining fat grafting with breast augmentation may add enough volume between the skin and implant to reduce the rippling effect.
Silicone breast implants are less likely to show rippling because they're pre-filled with a cohesive gel that mimics breast tissue. Saline breast implants do not come pre-filled. Instead, Dr. Nima injects sterile saltwater (saline) into the implant shell after it's placed in the breasts. An under-filled saline implant is more likely to show rippling.
Dr. Nima will discuss your breast implant options and recommend the implant type, size, and placement that will best complement your body type and anatomy and reduce the chances of visible rippling.
What if one of my breast implants ruptures?
Breast revision surgery is necessary to replace a ruptured breast implant. This complication is apparent when a saline breast implant ruptures because the body absorbs the saltwater solution, creating a visibly deflated breast appearance. Silicone implant ruptures are not as easily noticeable because the cohesive material stays in the surrounding tissues, causing a "silent rupture." Women with a silicone implant rupture may experience breast hardening, lumps, pain, swelling, or soreness, but many experience no symptoms. An MRI is necessary to diagnose a silent implant rupture, and women with silicone breast implants should have these imaging tests done every three years.
The revision procedure depends on your desires. You may wish to switch to a different type of implant or remove both breast implants and opt for fat grafting for minimal enhancement instead.
Why Choose Dr. Nima for Breast Augmentation?
Dr. Nima is a master of his craft with an eye for balance, proportion and beauty. He will consult with you to determine an appropriate plan of treatment, and work meticulously to deliver your desired breast enhancement outcomes.
If you are interested in learning more about breast augmentation with Dr. Nima, please call or email our practice today.
The Nima Difference
Combining Artistry & Advanced Technique to achieve optimal, long-lasting results.
The Process
+ Submit an inquiry
Know exactly what you want? Or not sure? No matter!
Reach out to us by submitting an inquiry HERE.
+ Schedule a consultation
Our dedicated patient liaison will reach out to you and help you arrange a consultation with Dr. Nima.
+ In-person or virtual consultation
At this visit you and Dr. Nima will explore your areas of concern and develop a personalized treatment plan.
Many nonsurgical and in-office procedures can also be done at this visit if it is arranged ahead time with your patient care coordinator.
+ Meet your Patient Care Coordinator
You will be assigned your very own patient care coordinator who will help you navigate through your visits and treatments.
+ Arrange for local accommodations and aftercare
If you are from out of town, we can help you arrange local accommodations near our Beverly Hills or Pasadena locations.
We can also help with post procedure care through partnership with high-end nursing provided at one of several luxury hotels OR provide you personalized nursing care at nearly any location in the LA area.
+ Complete a pre-op visit
If you are having a treatment or procedure with us you may need to have one more visit before your planned procedure.
This pre-op visit gives you and Dr Nima more time to discuss details of your procedure and answer any questions you may have. This also the visit when you will receive your post procedure prescriptions, garments, and care package.
+ Surgery day
The big day is here! So exciting!
You will arrive at the state-of-the-art accredited outpatient surgery center 1hr ahead of your scheduled procedure. You will meet your entire care team in advance (from the anesthesia team to your recovery nurse)!
Rest assured you are cared for by the best in the business.
+ Aftercare/Check-In Call/Follow-up visits
If you have planned to use of the luxury aftercare facilities, transportation will be arranged to take you from the outpatient surgery center to your hotel or facility. If you have arranged for a nurse visit your first visit will typically happen the evening of your procedure or the morning after.
‍
Check-In Call:
Within 24hrs after your procedure you will receive a call from your personal patient care coordinator making sure everything is in order.
‍
Follow up visits:
Your first post-procedure follow-up appointment with Dr Nima will be within 1 week after your surgery. If arranged in advance, Dr Nima may visit you in your care facility.
+ Recovery
Recovery from your procedures can range from 1 day to 6 weeks depending on what you had done.
Dr Nima and his team will see you regularly during this period and make sure your recovery goes as smoothly and comfortably as possible!
‍
If you have traveled from outside of LA, Dr Nima will discuss with you how soon you can travel back.
+ Enjoy the new you
Show off the new you!
It's OK!
You deserve it!
To learn more about what you can expect from your procedure, or to schedule your consultation with Dr. Nima Naghshineh, please fill out the form on this page or call +1 626 696 8181.
We're located in Pasadena, serving Beverly Hills, Santa Monica, Hollywood, Brentwood, Westwood, Burbank, Glendale, and Arcadia.