Fractional Plasma Resurfacing
in Pasadena, CA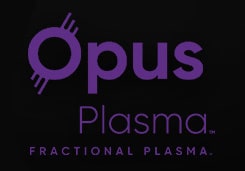 Fractional Plasma Resurfacing
Safe. Proven Results.
Opus Plasma laser utilizes the remodeling capabilities of radiofrequency heat and the strength of plasma energy turn back the hands of time with your skin. With its fully adjustable settings, Opus Plasma delivers results ranging from a moderate peel to that of an intensive ablative CO2 laser. By delivering energy to various levels of the skin, this platform allows the user to create customized treatment protocols and makes this fractional skin resurfacing system safer for medium to deep skin tones than other lasers on the market.
Opus Plasma can be used to treat acne scars, fine lines, texture, wrinkles and pigment on the face, neck, hands, arms, and décolleté. Immediate improvement can be seen after one treatment, with optimal results delivered between 3-6 sessions.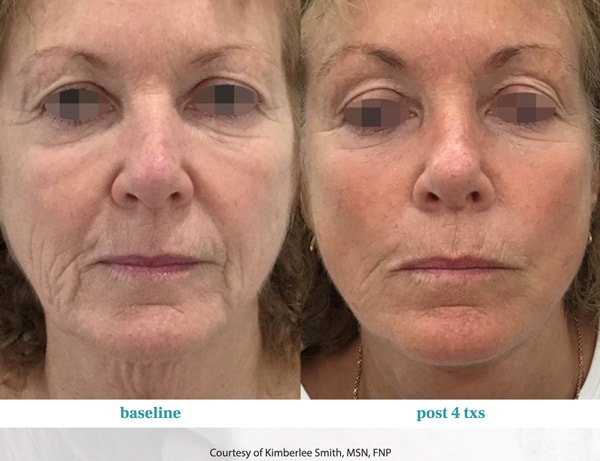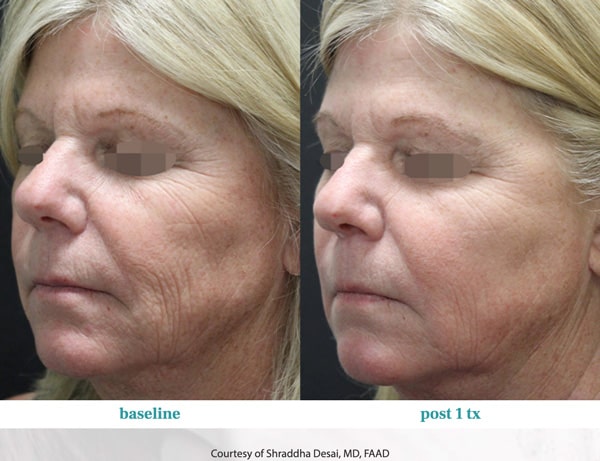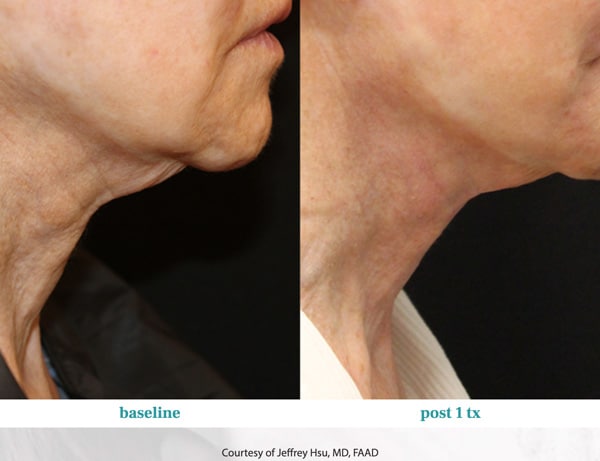 Benefits of Opus Plasma Laser Resurfacing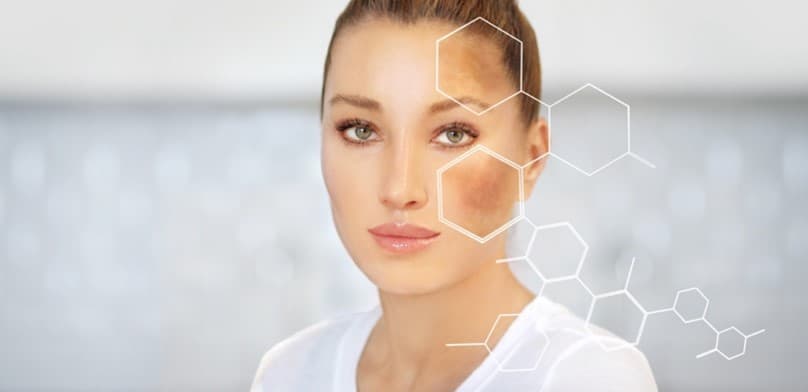 Opus Plasma is the first of its kind, offering a fractional plasma technology that addresses both superficial and complex skin concerns. Fractional laser treatments target a percentage of cells for more gentle treatment and easier recovery, while ablative lasers vaporize targeted tissues for greater efficacy and more impactful results. Opus facial treatment offers similar results to ablative lasers without significant downtime, allowing patients to treat skin quality and texture issues that normally require a more invasive laser technology.
The Opus technology is highly customizable and offers treatment for a broad spectrum of skin problems, ranging from fine lines and wrinkles to uneven or rough skin, acne scars and hyperpigmentation.
What to Expect During the Opus Plasma Laser Procedure
The length of your Opus Plasma resurfacing depends on your concerns and the targeted area of your face, neck, chest or hands. Complete Opus facial treatment takes 15 to 30 minutes. Dr. Nima Naghshineh will apply a topical anesthetic to minimize discomfort. High-frequency, unipolar RF (radiofrequency) energy is then used to form micro-injuries in the skin that promote your body's natural healing response to create new collagen. Opus Plasma provides unparalleled precision and control throughout the treatment, in turn reducing post-treatment inflammation and length of treatment.
Patients typically see noticeable changes a few days after their Opus Plasma laser treatment, and results continue to improve for several weeks. Dr. Naghshineh typically recommends a series of three sessions spaced four to six weeks apart for optimal results. You may have redness and swelling for up to three days, but there is no significant downtime or recovery period. Most patients return to their regular routine right after their Opus Plasma appointment, and with good skin care, Opus Plasma results may last months or years.
Discuss your skin care regimen with Dr. Naghshineh to determine the best way to lengthen your results and follow your post-treatment instructions for the best outcome. It's recommended you stay hydrated, avoid smoking and prolonged sun exposure and use sunscreen. Dermal fillers and injectables are complementary anti-aging treatments that can provide further facial rejuvenation.
Am I a Candidate for Opus Plasma Laser Resurfacing?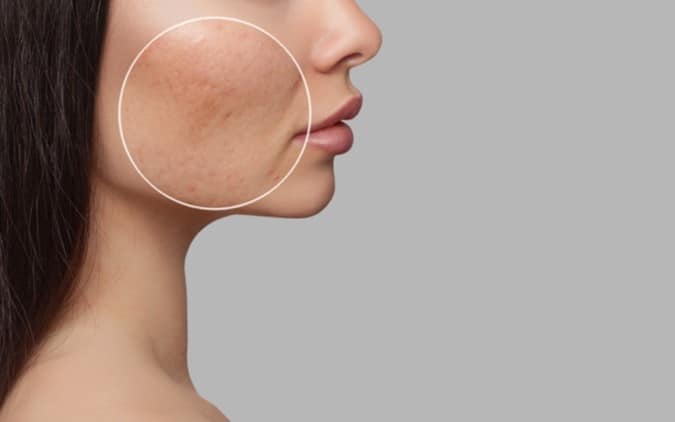 Opus facial treatment is generally safe and effective for most skin types, but some people may not qualify. If you have an active acne breakout, skin irritation or infection, these concerns must be addressed before continuing with Opus Plasma. Patients with fair or medium skin tones often see the best results, however, Opus Plasma Laser Resurfacing is safe for medium to darker skin tones.
Dr. Naghshineh will evaluate your skin, discuss your aesthetic goals and determine the best treatment approach to help you enjoy a youthful, radiant glow.
Opus Plasma Resurfacing Side Effects
You may feel like you have a mild sunburn for a few days after your Opus facial treatment. Temporary mild to moderate inflammation, redness and tightness are standard parts of healing. Your skin may feel dry, and some skin may flake off around three or four days after your appointment.
Most patients report feeling like their skin is back to normal a week after Opus Plasma resurfacing.
The Nima Difference
Combining Artistry & Advanced Technique to achieve optimal, long-lasting results.
To learn more about what you can expect from your procedure, or to schedule your consultation with Dr. Nima Naghshineh, please fill out the form on this page or call +1 626 696 8181.
We're located in Pasadena, serving Beverly Hills, Santa Monica, Hollywood, Brentwood, Westwood, Burbank, Glendale, and Arcadia.