Natural Fat Augmentation
in Pasadena, CA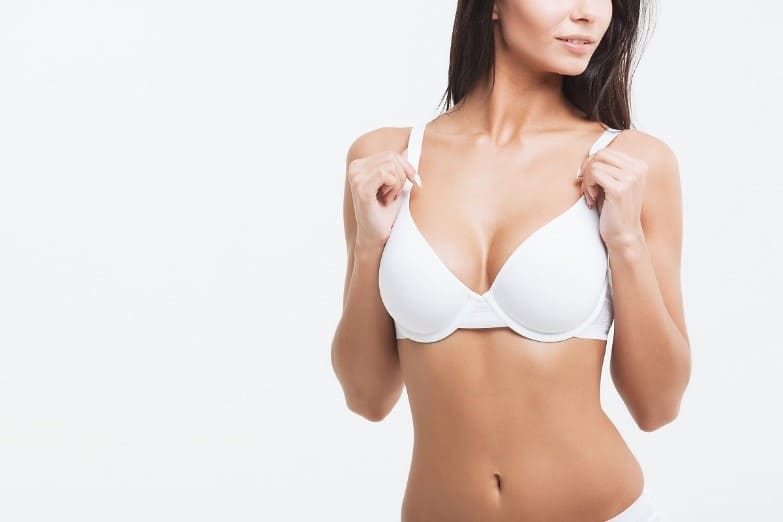 Natural breast augmentation is a new technique that can enhance the size and shape of the breasts without the use of implants. A more natural option, fat transfer to the breasts is able to give you the shapely, proportional breasts you desire. Dr. Nima offers natural breast augmentation, which allows you to contour your body AND breasts while boosting yourself-confidence.
Benefits of Breast Augmentation without Implants (Fat Transfer)
Implant-free breast augmentation with fat transfer is a safe and natural alternative to traditional breast augmentation. Your own fat tissue is used, so there are no concerns about your body rejecting or reacting to artificial devices. Your breasts will look, feel and move naturally, without the potential for rippling or displacement that can occur with implants.
Another benefit of natural breast augmentation is that it enhances more than just the breasts — it allows you to contour the area of the body from which you are taking the fat. The donor area looks slimmer and more sculpted after surgery.
Fat Transfer Breast Augmentation Candidacy
Patients who have excess fat and tissue elsewhere on the body such as the abdomen, lower back, hips or thighs and are looking for a natural-looking breast augmentation are great candidates for an implant-free breast augmentation. This includes those looking to reconstruct the breast after a mastectomy or repair the results of a previous breast implant procedure. Adding fat can soften the feel of implants, or smooth out visible rippling.
Patients should be in good health, non-smokers and have realistic expectations about surgery. An implant-free breast augmentation can increase breast size by one to two cup sizes at a time. Therefore, for significant size increase you may require more than one procedure, or implant-based breast augmentation may be more effective.
Fat Transfer Breast Augmentation Procedure Details
Breast augmentation with fat grafting is a three-step procedure. First, Dr. Nima uses liposuction techniques to remove unwanted fat from another area of the body, such as the abdomen or hips. A cannula, or slender, hollow tube, suctions the fat from the donor site.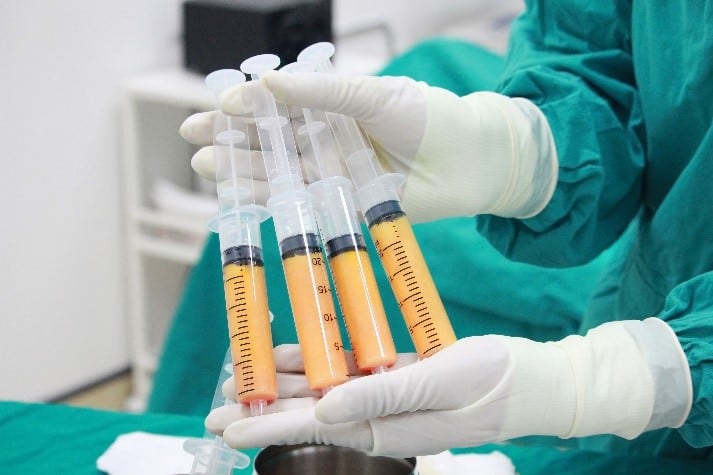 Then, Dr. Nima processes and purifies the fat. Finally, he injects the fat strategically into the breasts. He works slowly and deliberately, adding volume in small increments to fill out the breasts.
Natural breast augmentation can be combined with breast lift to restore the shape and position of sagging, drooping breasts. This approach is popular among mothers whose breasts lost their perky, youthful quality after having children.
Natural Breast Augmentation Recovery and Results
The recovery from natural implant-free breast augmentation is usually short and quite tolerable. Plan to lay low for a few days before resuming your normal level of activity. Your breasts and the fat donor area will have swelling and bruising, which will gradually resolve.
Once the bruising and swelling resolves, your breasts will look fuller and softer and the donor area will appear slimmer. Once your healing is complete, you can expect your results to be long-term, with the newly transferred fat naturally growing or shrinking with weight fluctuations.
Natural breast augmentation with fat transfer only requires miniscule openings in the skin in which to inject the fat, so there is no noticeable scarring.
Expert Care for Natural Breast Augmentation
With extensive experience in a spectrum of breast enhancement procedures, Dr. Nima is the plastic surgeon of choice for women seeking gorgeous breasts and the peace of mind that comes from implant-free breast augmentation.
Dr. Nima will evaluate you on an individual basis, carefully considering your natural breasts and overall physique, before recommending a treatment plan tailored to your goals. He is very attentive to his patients' needs and will take the time to thoughtfully answer any questions or address concerns you have about natural breast augmentation.
To learn more about implant-free natural breast augmentation, please call or email our practice today.
The Nima Difference
Combining Artistry & Advanced Technique to achieve optimal, long-lasting results.
The Process
+ Submit an inquiry
Know exactly what you want? Or not sure? No matter!
Reach out to us by submitting an inquiry HERE.
+ Schedule a consultation
Our dedicated patient liaison will reach out to you and help you arrange a consultation with Dr. Nima.
+ In-person or virtual consultation
At this visit you and Dr. Nima will explore your areas of concern and develop a personalized treatment plan.
Many nonsurgical and in-office procedures can also be done at this visit if it is arranged ahead time with your patient care coordinator.
+ Meet your Patient Care Coordinator
You will be assigned your very own patient care coordinator who will help you navigate through your visits and treatments.
+ Arrange for local accommodations and aftercare
If you are from out of town, we can help you arrange local accommodations near our Beverly Hills or Pasadena locations.
We can also help with post procedure care through partnership with high-end nursing provided at one of several luxury hotels OR provide you personalized nursing care at nearly any location in the LA area.
+ Complete a pre-op visit
If you are having a treatment or procedure with us you may need to have one more visit before your planned procedure.
This pre-op visit gives you and Dr Nima more time to discuss details of your procedure and answer any questions you may have. This also the visit when you will receive your post procedure prescriptions, garments, and care package.
+ Surgery day
The big day is here! So exciting!
You will arrive at the state-of-the-art accredited outpatient surgery center 1hr ahead of your scheduled procedure. You will meet your entire care team in advance (from the anesthesia team to your recovery nurse)!
Rest assured you are cared for by the best in the business.
+ Aftercare/Check-In Call/Follow-up visits
If you have planned to use of the luxury aftercare facilities, transportation will be arranged to take you from the outpatient surgery center to your hotel or facility. If you have arranged for a nurse visit your first visit will typically happen the evening of your procedure or the morning after.
‍
Check-In Call:
Within 24hrs after your procedure you will receive a call from your personal patient care coordinator making sure everything is in order.
‍
Follow up visits:
Your first post-procedure follow-up appointment with Dr Nima will be within 1 week after your surgery. If arranged in advance, Dr Nima may visit you in your care facility.
+ Recovery
Recovery from your procedures can range from 1 day to 6 weeks depending on what you had done.
Dr Nima and his team will see you regularly during this period and make sure your recovery goes as smoothly and comfortably as possible!
‍
If you have traveled from outside of LA, Dr Nima will discuss with you how soon you can travel back.
+ Enjoy the new you
Show off the new you!
It's OK!
You deserve it!
To learn more about what you can expect from your procedure, or to schedule your consultation with Dr. Nima Naghshineh, please fill out the form on this page or call +1 626 696 8181.
We're located in Pasadena, serving Beverly Hills, Santa Monica, Hollywood, Brentwood, Westwood, Burbank, Glendale, and Arcadia.