Wrinkle Treatment
in Pasadena, CA
How can you reduce wrinkles?
1) Eliminate the movement that causes them…

Neurotoxins and Botox®
Wrinkles formed by facial movement are called dynamic wrinkles. Botox® helps reduce or eliminate dynamic wrinkles by reducing the movement of the specific muscles that cause them.
2) Resurfacing makes wrinkles shallower and less visible…

Opus®
Resurfacing with Opus® uses plasma and radiofrequency technology to remove the top layers of the skin. This process makes wrinkles shallower and triggers healing that helps smooth out skin.
3) Tightening the skin will soften lines and folds that result from loose or lax skin…
Profound RF®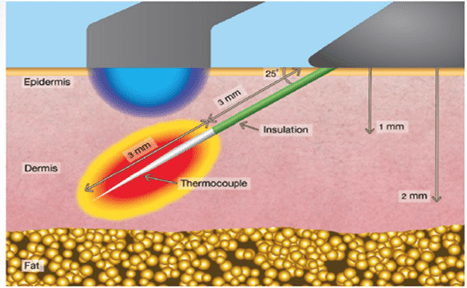 Deep folds and lines can be a result of loose skin drooping and creasing. Tightening the skin will reduce the lines and improve shape and contour. Profound RD radiofrequency Microneedling is the best nonsurgical noninvasive skin tightening available, with unparalleled reliability and results.

4) Add volume to help pulp and fill lines
With time we lose fat and volume in our faces. This leads to a hollowed-out appearance that creates folds and shadows making you look aged and tired. Fillers are the perfect way to restore youthful volume. Hyaluronic acids are the most common and safest fillers. They come in a variety of formulations designed to shape and fill specific area like the lips, under eyes, cheeks, and jawline.
If you are looking to restore volume with natural fat, you have two options!
One option is to use your own fat after it has been liposuctioned from an area you don't want fat! This can be done safely with minimal downtime in the office.
Another option is to use an off-the-shelf product called Renuva® that will help you grow your own fat where it is injected. No donor site and no need for any procedure!
The Nima Difference
Combining Artistry & Advanced Technique to achieve optimal, long-lasting results.
To learn more about what you can expect from your procedure, or to schedule your consultation with Dr. Nima Naghshineh, please fill out the form on this page or call +1 626 696 8181.
We're located in Pasadena, serving Beverly Hills, Santa Monica, Hollywood, Brentwood, Westwood, Burbank, Glendale, and Arcadia.