Mommy Makeover, Tummy Tuck
May 27, 2022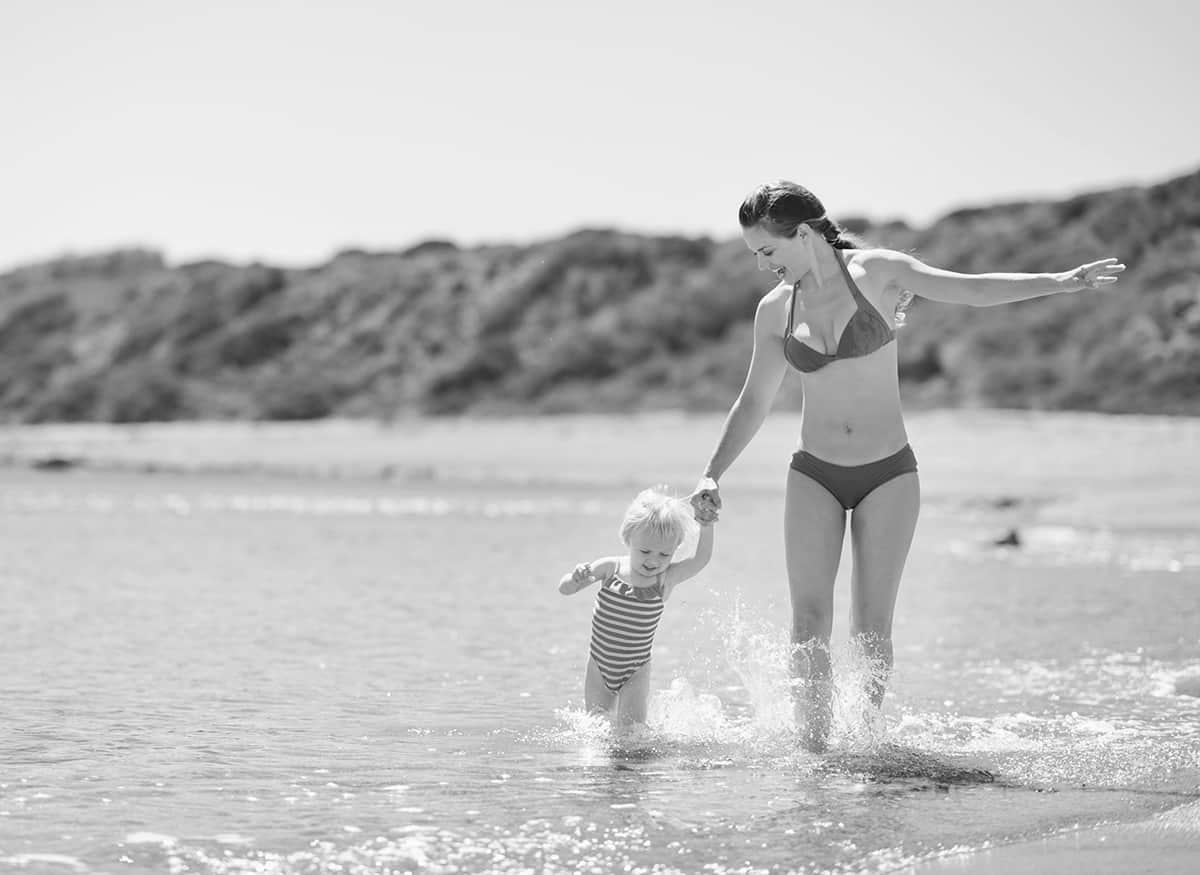 Pregnancy and childbearing change your body in many ways, and some of these alterations stick around long after you've given birth. A tummy tuck, also known as an abdominoplasty, is often the go-to plastic surgery procedure for women wanting to get back to their pre-pregnancy figure. Still, a combination procedure called the "mommy makeover" may offer you more benefits.
In this blog post, Dr. Nima Naghshineh, MD, MSC, FACS, a board-certified plastic surgeon who offers high-quality results and focuses on patient satisfaction, explains the difference between these two cosmetic procedures.
What is a Tummy Tuck (Abdominoplasty)?
An abdominoplasty procedure focuses on excess skin and fat in the upper and lower stomach. If you have loose, sagging skin, stubborn fat pockets or a "mommy pooch," you may be a good candidate for this procedure. Stretch marks in the lower abdomen and a "C-section shelf" can be improved or eliminated with a tummy tuck.
A tummy tuck tightens the underlying abdominal muscles for a flatter and narrower contour. It offers a surgical solution to "diastasis recti," which occurs when the abdominal muscles stretch and separate during pregnancy. In severe cases, diastasis recti may contribute to chronic back pain, and exercise alone is unlikely to improve muscle separation.
There are many tummy tuck benefits for women (and men) who have loose, sagging skin from weight loss, aging or pregnancy. However, if you have cosmetic concerns with your breasts and additional areas of stubborn fat, you may consider a mommy makeover.
What is Mommy Makeover?
The abdomen isn't the only area affected by pregnancy. A mommy makeover procedure is a customized treatment designed to restore your body after childbearing and nursing, and may involve a tummy tuck, liposuction and a form of breast surgery. The breasts often lose volume and experience Ptosis (drooping) after pregnancy and breastfeeding.
Breast augmentation can add volume with the latest generation of cohesive silicone implants, and a breast lift elevates the breasts for a perkier bust. Dr. Nima offers natural breast augmentation with fat transfer using fat from another area of your body harvested with liposuction. A mommy makeover may also include buttock augmentation with fat transfer (Brazilian butt lift).
Those without muscle separation or significant excess skin but still looking to tighten and contour certain areas would benefit from skin tightening with Renuvion® to firm up the skin on the stomach, thighs and arms without incisions or scarring. Dr. Nima often uses Renuvion® with liposuction.
The mommy makeover is typically the better choice for women who wish to address cosmetic concerns in multiple body areas.
Schedule Your Plastic Surgery Consultation in Pasadena
If you're interested in a tummy tuck or mommy makeover, schedule a consultation with our board-certified plastic surgeon today. Contact our Pasadena, California, office through our online contact form or call (626) 696-8181.