Breast Implants, Breast Lift
May 17, 2023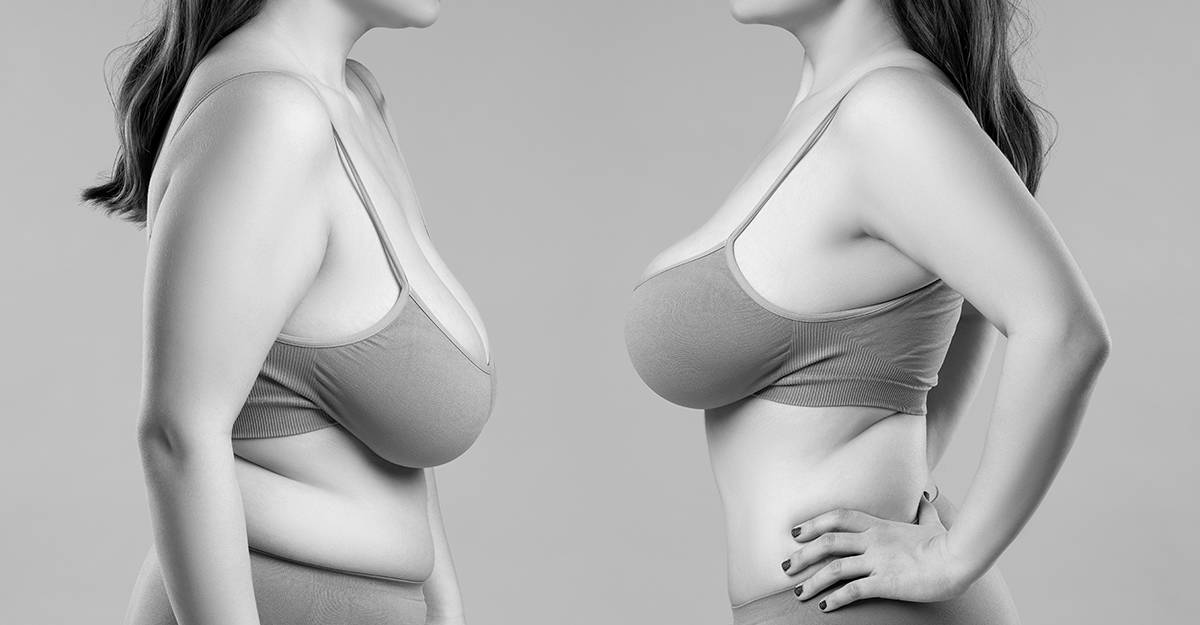 Many women seeking breast enhancement struggle with volume loss in the upper portion of their breasts, and they may also have some breast sagging. Breast drooping happens with age as the skin loses elasticity, but pregnancy, breastfeeding, and weight gain or loss can speed up the process. While breast augmentation can increase breast size and restore volume, it won't address drooping. Likewise, a breast lift raises and reshapes the breast tissue but won't improve breast fullness. Our board-certified plastic surgeon, Dr. Nima Naghshineh, may recommend combining breast augmentation with a breast lift to achieve your desired result.
You May Need a Breast Lift Depending on the "Pencil Test"
Breast Ptosis (drooping) is measured in degrees and based on the relation of your nipple to the fold or crease under the breast. If your nipple is in line with the crease, you may have mild sagging, but if your nipple extends past the fold, you have moderate to severely drooping breasts. You can do a preliminary test to see how extensive your breast drooping is by lifting your breast with one hand and placing a pencil in the breast fold. If the pencil stays in place when you release your breast, you likely have breast ptosis.
Dr. Nima may recommend a breast lift if you have mild, moderate, or severe breast drooping because the weight of the breast implant will cause additional sagging. A breast lift also works to reposition your native breast tissue to a higher, more aesthetic position.
What Are the Benefits of Combining Your Breast Augmentation with a Breast Lift?
Adding a breast lift to your implant-based breast augmentation is a good way to get maximum benefit with a single recovery time. Some women may find they can use smaller implants to reach their desired breast size when these procedures are combined because the implant and native tissue are positioned higher on the chest and within a smaller pocket. Having both breast procedures can increase cup size while also restoring a more youthful profile.
The combination of these procedures can often be considered a time and money saver, because patients have one surgery and recovery process instead of two separate procedures months or years apart.
Contact Dr. Nima Plastic Surgery About Breast Surgery
If you want to increase your breast size and address sagging breasts, discuss combining your breast augmentation with a breast lift with Dr. Nima. Schedule an in-person or virtual consultation at our Pasadena, California, office at (626) 696-8181.